Commercial Construction by Regal Builders
At Regal Builders, we pride ourselves on offering calculated and unique solutions for all building needs, including commercial construction services.
Whether you are seeking a firm to help capture your vision for your project, need to reposition an existing space or seek a team to serve as the general contractors to bring it to life, we can partner on a wide range of project scales. We have experience in projects ranging from industrial structures to mixed use, shopping, dining and more and are licensed using only the best materials and crews.
With these expansive undertakings, we investigate all avenues through which we can build while realizing the promise of the space provided. In all of our commercial construction projects, we collaborate with our partners, customers and other stakeholders to build greater connectivity and efficiency, while maintaining environmental integrity.
As the communities we serve grow, so do their commercial construction needs. Community leaders have enlisted Regal Builders to plan and build the spaces that will enhance the daily experience and becomes cornerstones in their localities. Our team is at work creating the blueprint for retail attractions, offices parks and cultural hubs that will be infused with Regal Builders' DNA, as well as our commitment to innovation and personalization.
Available for Immediate Lease
Industrial Warehouse Space: 5 Brower Avenue, Oaks PA
Large bay garage door with Man-way door built into garage front entrance. Includes 2 parking spaces.
Details:
Conveniently located near Route 422 with gated entrance to site
4,810 sq. ft. bay as part of existing, multi-tenant building
New LED lighting and fire sprinkler system
Interior Crane within space
Contact us today to learn more.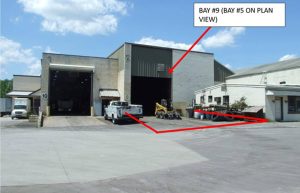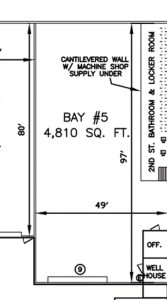 Outside Storage Yard- Downingtown, PA
Outside storage yard available for Lease. Paved/stoned area with shed. LED lighting surround parking lot areas. Chain with lock entrance to space separate from rest of parking lot area.
Details:
4,732 sq. ft.
Includes shed that is 12′ in width and 24′ deep
Easy access to Brandywine Avenue, Route 322.
Contact us today to learn more.