Our 10 Step Build Process
Building your dream home should be a fun and exciting process. At Regal Builders, we work with you every step of the way to ensure a smooth path from your first visit until you move in.
Step 1 – Homesite/Plan Selection:
A $5,000 deposit secures your picture-perfect homesite and home building plan. Your Housing Consultant will then work with you to capture any structural modifications and will coordinate the scheduling of your design selections as a next step.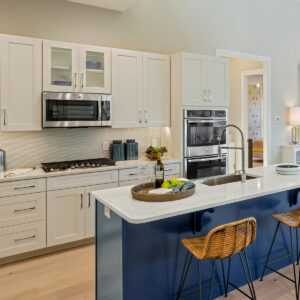 Step 2 –  Home Design Selections:
Working with your  Design Coordinator, you'll begin to infuse your personality into the exterior and interior of your home as you solidify your selections to create your dream home.
Step 3 – Home Contracting:
After your Housing Consultant provides you with a breakdown of the costs of your home and personalization you will review and sign your contract. They will also put you in contact with one of our preferred mortgage companies as you prepare for making your dream a reality. A total deposit of 10% is due at the time of contract (less your homesite reservation payment).
Step 4 –  Permits and Construction Start:
Our Construction Superintendent will work to obtain approvals on the necessary permits to begin work on your dream home. You will receive updates on completed milestones from our Design Coordinator.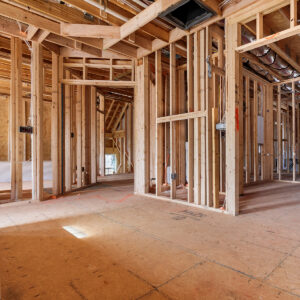 Step 5 – Pre-Drywall Walkthrough:
Once framing is complete, your Project Management Team will meet with you to do the first walkthrough of your home to share details of the build, answer questions and confirm placements of lighting, utilities, appliances and other room features.
Step 6 – Pre-Settlement Walkthrough:
Approximately 2 weeks before settlement you'll meet again with our team for a comprehensive, room by room inspection of your home to explore the features and learn how to operate all aspects within. We'll also work to identify any remaining items that need to be completed before settlement.
Step 7 – Settlement Notification:
Before settlement your Housing Consultant will coordinate with you and review a checklist of steps you'll need to complete regarding settlement, including finalizing mortgage and/or payment specifics.
Step 8 – Settlement Walkthrough:
Just before your settlement appointment you will complete the final inspection of your home.
Step 9 – Home Settlement: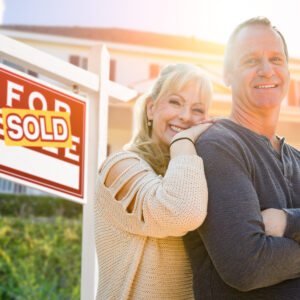 On the day of settlement you'll meet with the designated closing attorney to review all documents and receive your keys. You'll also review our HOA documents and receive access keys for the Clubhouse.
Step 10 – Follow up:
Our Service team will work closely with you to ensure you're settling into your new home. You'll receive communications at critical points during your initial year in your home to ensure satisfaction – these include at 30-days and 12-months after settlement.
Click here to check the progress of your Regal Builders Home