Energy-Efficient & Eco-Friendly Home Building
Regal Builders is committed to sustainable building to reduce energy consumption. We're proud to say our homes boast a low Home Energy Rating System (HERS) rating, considered the industry standard. The lower the rating, to more you save each month on utility bills.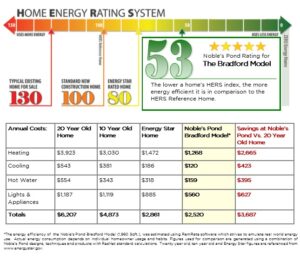 As a result of the attention we pay to home sustainability when building, choosing a Regal Builders home will save you on your utility costs with features such as:
Energy Star appliances
Insulated conditioned crawl spaces
Insulated exterior doors
and advanced heating and cooling systems
Reducing our Carbon Footprint
As part of building sustainable homes and communities, we've taken extra care to create opportunities throughout the community for homeowners to revel in all that nature has to offer. We pour that same care into how we determine the sustainable home design materials we use to create your dream home, ensuring that our community and your home is one that you can enjoy now and for years to come.
Green Space: Throughout the community, we've created ample green space with vegetation that is not only enjoyable but helps reduce carbon emissions
Low VOC Paint: We only use paints labeled "low-VOC" which means they meet Green Seal standards and have fewer compounds that are carbon-containing and can become vapors or gasses.
Renewable Flooring: We offer several brands of flooring that are produced from recycled materials, including Mohawk EverStrand & SmartStrand carpet and EnviroStep flooring cushion
Propane: Our homes are by the cleanest, highest quality propane possible, which translates to lower emissions within the environment and significant savings for you on an ongoing basis.
Low-E Windows: All of our windows have Low-E coatings, reducing energy loss by as much as 50%.
Lighting: We only use LED lighting, which use 75% less energy than incandescent light bulbs and lasts 10 times longer.