WHAT'S TRENDING IN NEW HOME DESIGN
Spring has sprung and so have the latest and greatest home design trends for 2022! Come along with us as our in-house home design expert, Joie Larosa, lets us in on what are the latest happenings in the world of home design.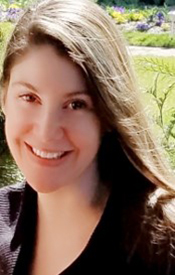 Top Design Trends for 2022 
Joie Larosa is the Design Coordinator for Regal Builders, so she has her finger on the pulse of what's going on when it comes to all the latest influences and movements in home design. She says the hottest colors as far as the overall palette is concerned are earth tones and darker hues. When it comes to furnishings, it's all about mixing old – and bold – with new a hot trend for utilitarian spaces within a home is that they have become fun and inspiring blended with a consistent theme of indoor-outdoor living.  
What's Hot with Homeowners 
Joie has noticed homeowners are seeking a smaller building style and floor plan that is energy efficient with plenty of storage space. However, when it comes to the mood, it's all about letting in a flood of natural light, and focusing on those special welcoming places to "nest!" 
Simple Tips to Spice Up Your Home 
A little adjustment that can have a big impact is to simply change out the cabinet hardware! This goes for those old, exposed hinges on cabinet doors (if you have them!) along with the pulls and knobs. Another fairly easy personalization is to change out light fixtures – throughout the home!  These are both examples of the home's "jewelry" says Joie. It's like thinking about it with more of a fashion sense – like how amazing an outfit looks and feels when properly accessorized!   
This Year's Design Don'ts 
We've talked about some things you can do, but what about some design aspects you should avoid? Don't make everything what Joie calls, "too matchy-matchy."  It's important to have colors and patterns complement each other, but don't try and have it all look the same. Another don't is refrain from shoving all the furniture up against the walls!  Explore the space. Get creative. Don't be afraid to make it your own! 
To get even more design insights and tips please stop by and visit the design studio at our Welcome Village at Noble's Pond.